A Touch Of Ireland Ltd. is a team of well-travelled, experienced, thorough and imaginative professionals. As a mix of Irish nationals and long-settled Europeans, we understand what makes a successful trip to Ireland, both from the local's and the visitor's perspective.
We have no office juniors, no temps and no hierarchy, which means that the consultant you are dealing with is always fully qualified and authorised to make any decisions necessary to plan and execute a programme to your satisfaction.
We're also prone to spontaneous outbursts of laughter, jokes and general mischief, so hopefully that won't be an unwelcome addition to the service!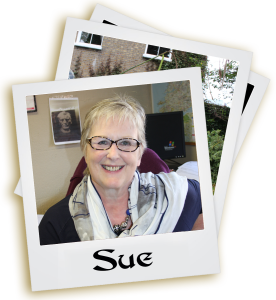 Sue has over 40 years' experience in the industry, based in London and Dublin. She has worked with clients from all over the world and on every type of project – incentives, special interest, conferences, pilgrimages… not much can phase her at this point! Sue looks after US business and dabbles in everything!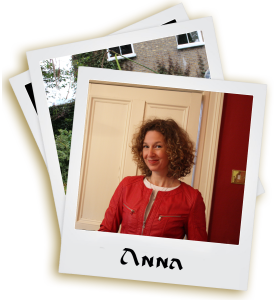 Anna Cernuschi
Anna is a free-spirited Italian who has worked all over the world with groups and incentives while gaining untold experience. Anna develops our incentive business from Italy and Greece and devours work at an amazing rate with apparent ease.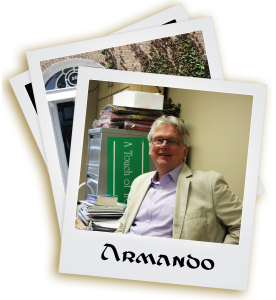 Armando Borgatta
Armando has lived and worked in tourism throughout Europe over 30 years, the last 20 of those in Ireland. He adores Ireland's culture, history and in particular her famous writers, a love he enjoys communicating to the groups he occasionally guides. Armando looks after the French market, special interest tours from all over the world and our Italian business.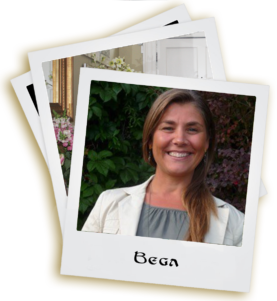 Bega Perez

Having previously spent 10 years with A Touch of Ireland in Dublin, we are so happy Bega is back working for us from Barcelona after a 5 year break.
With 20 years' experience in the conference and events industry in Dublin and London Bega is now growing our business from Spain, Portugal and Latin America and working closely with Susana and Rocio in Dublin.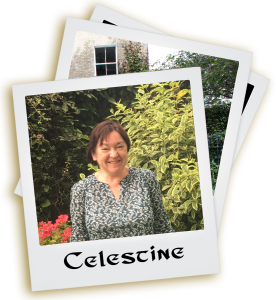 Celestine Mulligan
Celestine manages the company accounts department. She keeps us in order and up to date!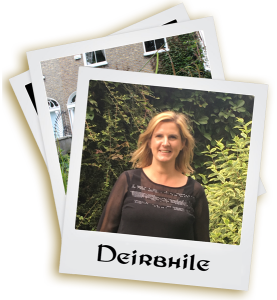 Deirbhile Cotter
Deirbhile was born in Cork and graduated with a B.A. Hons Degree in English from University College Dublin.  Her first job was in tourism and she has never left! 19 years' experience as an event planner has prepared her well to manage and expand our UK, Conference and Incentive market.  There is no stopping Deirbhile!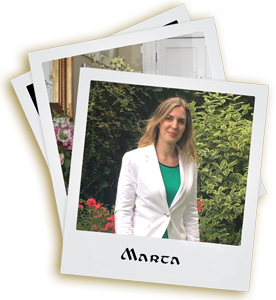 Marta de la Presa

Marta is from Madrid where she studied to become a qualified Translator  – speaking perfect Spanish, English, Italian and French! Marta is super organised and looks after our Italian leisure tours.    She has lived in Italy, London and now she is discovering Ireland and catching up with Dublin's social scene.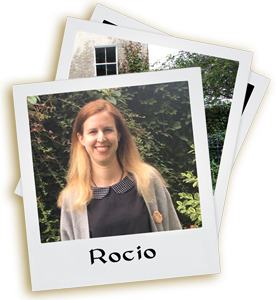 Rocio Souviron

Rocio hails from sunny Malaga where she studied Archaeology.  She moved to Ireland 3 years ago because of her interest in History and the Irish Culture and Heritage.  Rocio is our adventure expert as she loves to travel around the country with her tent!!!  She is never in a bad mood – our ray of sunshine!  She looks after our Leisure groups from Spain, Portugal and South America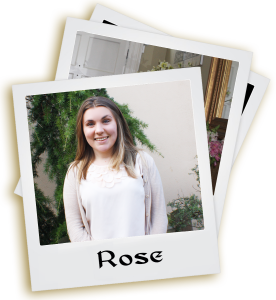 Rose O' Donnell
Rose studied Commerce and German at University College Cork before working for 2 years in Frankfurt, Germany. Rose is our party girl – she loves Christmas, birthdays and enjoys planning any celebration! So theming events is right up her street! Rose is also our IT and social media guru – she follows all the latest news on Twitter, Facebook and keeps us all in working order.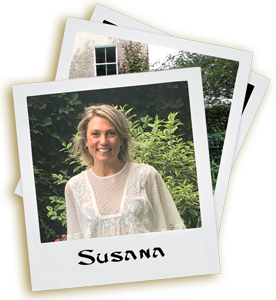 Susana Lopez

Susana comes from La Coruna in Northern Spain but she is nearly Irish as she has lived here for 12 years!   She studied Tourism in Spain and has always worked in the Tourism Industry – as a qualified guide on incentives and conferences and more recently in the office putting all she has learnt into the planning and operation side.    She speaks Spanish, Gallego/Portuguese.  Susana loves sports, music, dancing and travelling – she is our fit one and nightclub expert!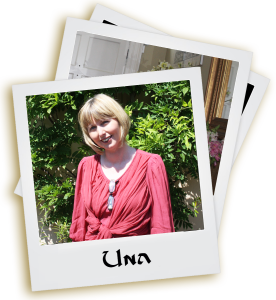 Una Miley
Una is a fluent German speaker and fully qualified Ireland guide with 35 years' experience as an incoming agent. Una looks after German speaking markets and the UK. Una is precise, efficient and sees the bigger picture (she keeps us all in shape!).